If you are an Hankai expert!! Voyage Hankai!!! Enjoy tourist course
About Sightseeing Course

For example, Sumiyoshi-taisha or Honganji Sakai Betsuin (Temple) are famous tourist destinations, which you should not miss.

I recommend to those who wants to enjoy the Hankai, and know the history deeply. It is a good way to you to travel around the Hankai area and have sightseeing with Hankai Tramway.

Massan is a Japanese television drama series, broadcast daily on NHK. I recommend you can take a look the place where Masataka Taketsuru and his wife Jessie Roberta Rita Cowan full in love. You can easily enjoy from Tennoji.





Here is the shrine where is dedicated to Abe Seimei, a contemporarily popular onmyoji (yin yang diviner).
There has been planted saved-trees of Osaka city in the ground about 600 ㎡.
Also there is the great stone monument which indicates Abe Seimei's birthplace under the torii gate.
At the shrine office, the fortune event is available by the Abe Seimei Official Association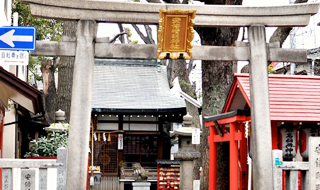 "Sumiyoshizukuri" is the famous architectural style after Ise-jingu Shrine and Izumo Taisha Shrine and there are four main building.
Although it has been kept Shikinen-Sengu tradition, the deity is transferred to new building during the great reconstruction.
Although The Empress Jingu had enshrined Sumiyoshi Sanjin, nowadays, the Empress Jingu became enshrined as a deity.
This shrine has lasted for more than 1800 years and it is famous for its deep historical shrine among inside and outside of Osaka.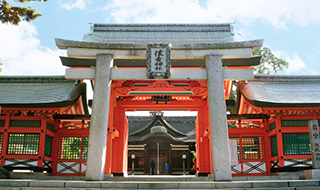 Seigakuin, known as a temple associated with Shugendo (a syncretic form of Buddhism) and the National Tangible Cultural Property, has become Machiya historical museum.
You can feel Japanese historical lifestyle through interiors such as a well, floor and a temple school.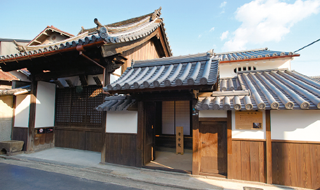 After Tachibanaya Matasaburo had brought the manufacturing method of teppo (gun in Japanese) to Sakai from Tanegashima Island,
Sakai became the most famous producing area in Japan.
Here is both workshop and residence of Inoue Sekiemon where has been remaining since Edo period.
This great building where has atmosphere of past Teppokajiyashiki has registered as Tangible cultural properties in Osaka city.
Can you feel the passion of professional of Kaji?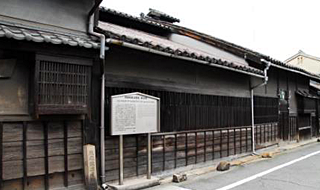 This attractive facility has a garden with large goby which is 200 year-olds.
You can feel traditional machiya lifestyle in Sakai.
It has been rebuilt after the Siege of Osaka in Summer.
After that, it has been registered to National Important Cultural Property as one of the machiya built in Edo period.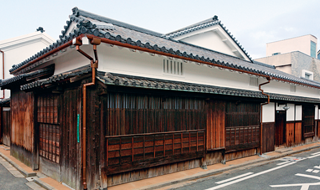 The yellow sign board and green doors –The atmosphere of traditional café or restaurant make you excited.
The popular menu is steak and hamburger which cooked by special pan. Beef, squid and shrimp are also popular and we would like to recommend you.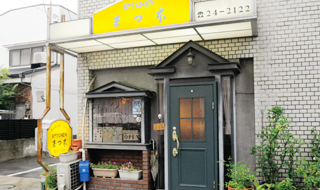 This is the temple where was built in 1557 by Miyoshi Nagayoshi.
There is the legend that the greatest tea ceremony master Sen no Rikyu has been trained here.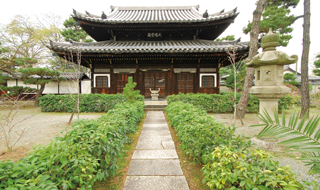 The grounds include a massive sago palm of more than 1,100 years in age, and which is a nationally designated natural monument.
The temple is also famous for its sago palm dry landscape garden, the only one of its type in Japan and that includes a Rokujizo lantern and a gourd-shaped water bowl donated by Sen no Rikyu, and as the place where the Tosa samurai committed seppuku during the Sakai Incident.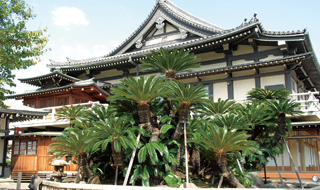 This is not only the facility where you can experience & learn about the tradition in Sakai, but also there is the shop selling traditional crafts in Sakai.
There are many kinds of traditional crafts in Sakai such as knives, seaweeds and Japanese sweets.
If you come here, you can learn about the tradition in Sakai.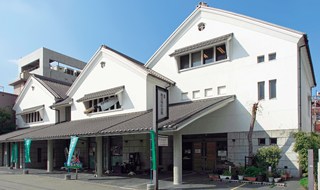 Here is the corridor style observation lobby, which provides a 360-degree view from 80-meter above the ground.
There is spreading many attractive landscapes of Sakai City such as The tumb of the Emperor Nintoku.
On the sunny day, you can see Mt. Rokko in Hyogo, Kansai International Airport, Mt. Ikoma and Osaka Castle.
This is the reason why it is popular spot.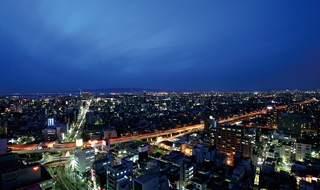 Here, Tezukayama area, Mr. and Mrs. Masataka Takezuru has lived before, has a lot of retro buildings along the line of Hankai Tramway.
When you step into this area, you might feel like time traveling or time stopped in spite of not so far from busy town such as Abeno or Tennoji.
Since there are some coffee shops around the area, you can have a rest anytime and anywhere.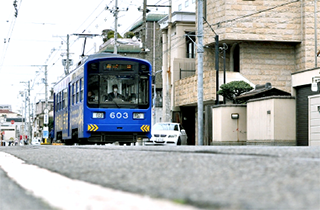 Tezukayama-4chome is very silent town.
This area is famous for high-class residential area, but you feel warm atmosphere filled with humanity.
There are lots of charming shops, café, fruits shops, boutique stores and stamp shops.
They are lined like drama setting with their nostalgic atmosphere
Going forward along the line, you can find Mandaiike Park where is the local walking course.
The landmark is the big fountain and trees. The name "Mandaiike Park" might be come from Shotoku Taishi.
In spring, sakura (cherry blossom in English) is come out and it is famous for local Japanese, so you can enjoy watching sakura (cherry blossom) around the pond.
There are sign boards of Tezukayama Tomb, Abeno Shrine and Kumano-kaido street near the "Nankou street" where is in front of Himematsu station.
Main spots where you can know history of Osaka deeply, are getting together in here, Tezukayama area.
Not only first-timer but also repeater can find something new! When you visit here, we recommend to have a rest in coffee shop.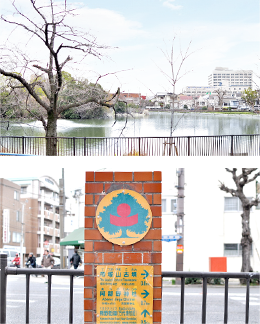 Here is the restaurant which has good reputation from local people with its delicious dishes and Tezukayama atmosphere.
The reason why this restaurant is so popular is that the restaurant provides high-quality French not only for dinner, but also for lunch.
Dishes in the le MIDI are cooked as the Sothern of France.
How about having dinner here as a memory of your travel.