The introduction of tourist course. It is Hankai!!! Royal road tourist course
About Sightseeing Course

For example, Sumiyoshi-taisha or Honganji Sakai Betsuin (Temple) are famous tourist destinations, which you should not miss.

I recommend to those who wants to enjoy the Hankai, and know the history deeply. It is a good way to you to travel around the Hankai area and have sightseeing with Hankai Tramway.

Massan is a Japanese television drama series, broadcast daily on NHK. I recommend you can take a look the place where Masataka Taketsuru and his wife Jessie Roberta Rita Cowan full in love. You can easily enjoy from Tennoji.





The head shrine for Japan's approximately 2,300 Sumiyoshi shrines, Sumiyoshi Taisha is the most important shrine in the Osaka area.
Praying to the gods here is believed to ensure maritime safety, as well as good luck in farming, waka poetry, martial arts, and sumo wrestling, and to ward off disasters of all kinds.
Built more than 1,800 years ago, the buildings are arranged to resemble a fleet of ships headed out to sea.
The shrine was built in an architectural style known as Sumiyoshi-zukuri, the oldest style used in shrine construction, and is registered as a national treasure.
Sumiyoshi Taisha has more than 30 auxiliary shrines, as well as a number of festivals and rituals, including Sumiyoshi Matsuri.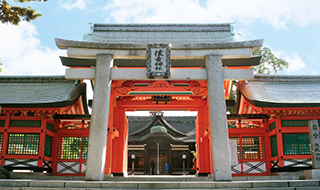 A temple founded in 1557 by Soto Dairin, and at the behest of Nagayoshi Miyoshi in order to hold a memorial service for his father.
After it was burnt to the ground during the Osaka Summer Campaign in 1615, the temple was rebuilt by Soho Takuan and others.
The grounds include a dry landscape garden that is a nationally designated place of scenic beauty, the main temple and two gates which are all nationally designated important cultural properties, a memorial tower for the Senge clan, a tea room called Jissoan which was loved by Rikyu, and more.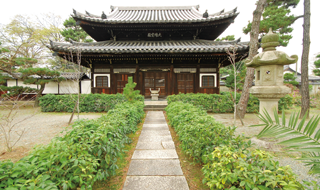 This is a famous local restaurant. The old-fashion style restaurant fits the atmosphere of the city, and you can remember past times.
Because of the tasty rice, we cannot put Gekotei as one of the must-visit restaurant too much.
If you walk along the big road for around 1 min, there is another new restaurant located in.
However, they still operate both of them, maybe you are the lucky one, who can have a lunch at the old one.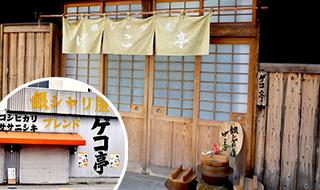 It is a shop that sells not only experience and learning corners of each industry but also Sakai's masterpieces and gems.
This is a facility that gathers a wide range of Sakai City's traditional industries such as cutlery, kelp, and Japanese sweets.
If you visit here, you can experience and learn about the many traditional industries of Sakai.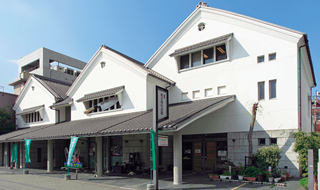 A temple said to have been founded by the Nichiren monk Nichiko in 1562.
The grounds include a massive sago palm of more than 1,100 years in age, and which is a nationally designated natural monument.
The temple is also famous for its sago palm dry landscape garden, the only one of its type in Japan and that includes a Rokujizo lantern and a gourd-shaped water bowl donated by Sen no Rikyu, and as the place where the Tosa samurai committed seppuku during the Sakai Incident.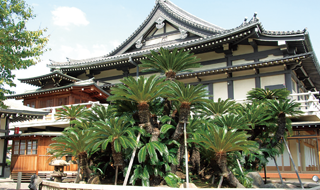 The largest wooden construction in Sakai City, and affectionately known as the "Monk of the North."
The current main hall is a reconstruction that was built in 1825.
It was used as the Sakai Prefectural Office for 10 years after the abolition of clans and establishment of prefectures in 1871, before being returned to the Shinshu Honganjiha branch of Buddhism and becoming a designated historical site as the "Site of the Sakai Prefectural Office."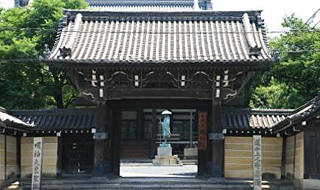 A Japanese tea cafe created by a long-standing Sakai founded teashop through the conversion of a townhouse.
This location was created by the company Tsuboichi, founded in 1850, with the theme of "relaxation and peace."
Made by converting a townhouse from the 1688 - 1704 Genroku period, it combines a cafe space that feels like a urban getaway with a shop packed with everything from regular tea to special gifts.